My Secret of Drawing
My secret to drawing is inspiration. picture something in your head. when you picture something draw it out. it doesnt matter how good or bad you draw it. you will be amazed at what some people can do if you put all your work and mind into it. it takes time to draw. so when your bored and have nothing to do. Draw! you can draw anything you like. your favorite t. v. show, your favorite t. v. character. it doesnt matter its up to you. so remember if your bored and have nothing to do, dont waste your time. you can even draw out how you feel. like for instance, when someone dumps you. you feel sad or even mad. take all that anger and sadness and put it into your drawing. it will make you feel better too. drawing is a great way to express yourself. so go ahed and check out all of my drawings. That's where the phrase comes in: " a picture is worth a thousand words" Don't forget to check out my comments page. be sure you comment on it.

Catch Ya Later!
Powered by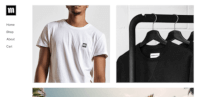 Create your own unique website with customizable templates.